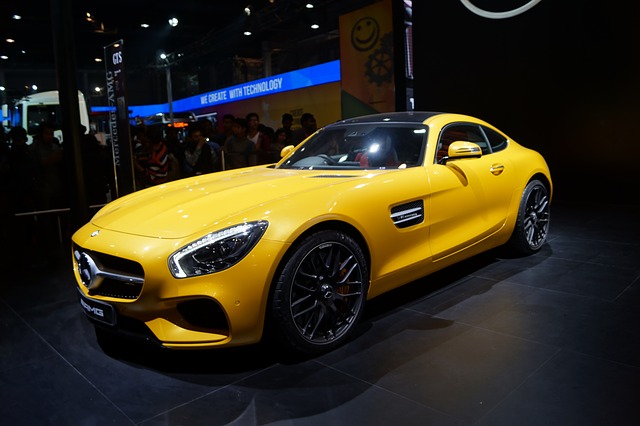 When it comes to auto repair, the team of highly educated auto mechanics at Turning Wrenches in Louisville are always up-to-date on the innovations happening in the industry. New technologies are being experimented with regularly, and Mercedes has always been a leader in these cutting-edge advancements. Here are three new things to expect in the world of automobiles shortly:
Self-Driving Cars: The future has arrived! Yes, many of us have seen self-driving cars in the movies, and now it's something you're likely to see sooner than you think. Google engineers in Nevada and California have already been testing these vehicles on public roads and highways. In the next decade, it's looking like we'll start to see these self-driving cars in showrooms.
Airbags that Helps to Stop Cars: Could an airbag help stop a car before a crash? Mercedes has been testing airbags that are outside a vehicle and deploy from the bottom of the automobile. When the sensors determine that a collision is unavoidable, the bags will open up. There's friction coating on the airbags that allows the car to slow down and can increase the stopping power of the vehicle. The bags also improves bumper-to-bumper contact and assists in preventing people in the vehicle from sliding under seatbelts if there is a collision.
Energy Storing Body Panels: Body Panels that can store energy and charge faster are already being experimented with in Europe. They'll be able to capture the energy created by technologies (like regenerative braking). The energy storing body panels are good news for the environment because the smaller battery would wipe out the wasted energy used to shift the weight of the batteries.
The Factory-Certified and Master-Certified auto technicians at Turning Wrenches are savvy at auto repair because we're always up-to-date on current advancements. At our state-of-art facilities, we use only the most current tools, diagnostic systems, and equipment. Since Mercedes is so ahead of the curve on what to expect in the future in the automobile world, you can trust that the team at Turning Wrenches is always growing, changing, and improving right along with the industry.
If you'd like our highly trained and capable auto mechanics to provide premier auto repair on your vehicle, contact us at Turning Wrenches. We're located at 1701 Mellwood Ave., Louisville, KY 40206. Our team looks forward to your visit!